NANA Flute Circle is just that... a circle of friends who enjoy the sharing of, musing over, and playing of the Native American Style Flutes. Most of our sharing of stories and information occurs through this website or through our Facebook Group (of the same name) but we do meet whenever we can...this is a challenge, as we are spread across several provinces... but the friendship is there, nonetheless!
Would YOU like to become a member of NANA Flute Circle?
Please contact
Janina Carlstad
, our Webmaster and Publicity Director, if you want more information or if you wish to join.
We look forward to sharing with you....
(Check out what some of our students are doing in their flute classes)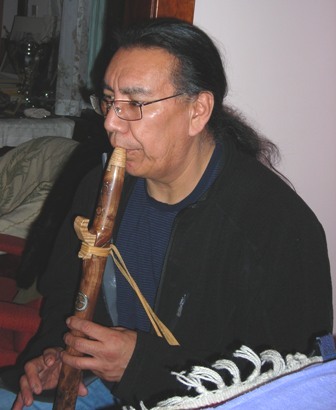 Herb