The NANA Flute Community WELCOMES YOU!
NANA is an enthusiastic group of people originally based out of Alberta, Saskatchewan, and British Columbia, Canada, who share the fire and passion for the North American Indigenous Flute. Our community of enthusiasts is spreading across the country and the world...embracing the music of our souls...all of one VOICE! Everyone is welcome in NANA!
All of One Voice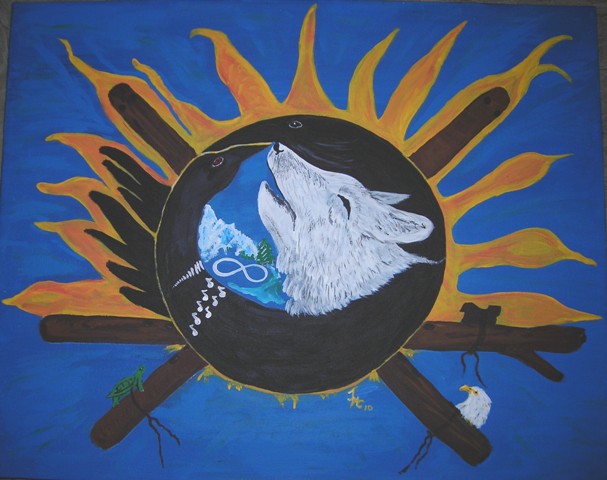 NANA Flute Circle
The NANA Flute Community is somewhat a Circle and more of a community growing, sharing, seekng information and networking. This site is dedicated to NANA's quest for knowledge, skill development, resources, and individuals involved in all aspects of the Indigenous Flute. This site also serves to profile creative works of its members through flute-related stories, poetry, and songs... Learning, Sharing, and Caring...
And ALWAYS, in everything we share and play, we thank and honor the flute makers and the trees from which they create the beautiful instruments upon which we play! Without the flute makers, our music would not be...
* Click on this title,
"Of One Voice",
to learn about the symbols and creatures found within our NANA logo.
*You are listening to the melodious flute voice of David Bouchard, playing the flute pictured below.